The value of Saudi Arabia?s flourishing facilities management (FM) market is expected to reach US$49.82bn by the end of 2030, the Middle East Facility Management Association (MEFMA) has predicted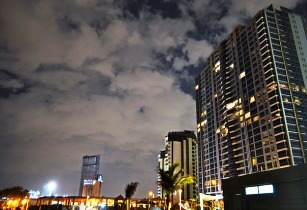 The report was released against the backdrop of the thriving FM community, which, according to separate industry studies, accounts for 55 per cent of the entire Middle East FM sector. (Image source: Esaithy/Pixabay)
The statement is part of a report commissioned by MEFMA, also showing that the expected growth can be attributed to key drivers that include steadily booming real estate, tourism, and retail sectors.
The report titled ?Facilities Management Role in Achieving Saudi Arabia?s Vision 2030,? which investigates the industry?s pivotal function in the kingdom?s government?s long-term economic diversification plan, was released on the sidelines of the recently concluded Saudi Arabia Confex 2017 in Riyadh. Saudi Arabia has the largest market for FM services in the GCC to date, accounting for a value share of about 55 per cent in the region?s FM market in 2016. The report was completed by TechSci Research.
Jamal Abdulla Lootah, president of MEFMA, said, ?Saudi Vision 2030 is an all-encompassing economic framework that focuses on its non-oil sectors, including real estate, tourism, and retail, to name a few, to help reduce its reliance on oil revenues. Part of its objectives is to boost government revenues from US$159.99bn in 2016 to US$1,866.52bn by 2030. The non-oil sectors are forecasted to experience significant expansion in the coming years in light of the government?s full support and commitment to drive their growth.?
?The role of facilities managers in this regard is going to be critical as they will be the key to ensuring the sectors? smooth operational performance. The report navigates closely and deeply delves into this strategic role in a bid to guide regional industry leaders, players, and stakeholders to step up to the challenge and substantially contribute to the realisation of the Saudi government?s vision,? Lootah added.
The report looks into several ways by which FM companies could significantly contribute to Saudi Arabia?s socio-economic expansion. FM companies, it says, help increase the competitiveness of the local commercial and industrial enterprises by enabling businesses to focus on their core operations. Additionally, capital infused by global FM companies could further catalyse growth in the local services sector and, thus, generate considerable employment opportunities. The report also states that the expansion of small to medium scale FM providers will help stimulate the development and promotion of its small and medium enterprises.
The study also tackles the local FM industry landscape to present many market opportunities. It notes, for instance, that the FM market in Saudi Arabia is highly cost sensitive and people consider FM essentially as a preventive maintenance process.
The FM market in Saudi Arabia and the region is highly dominated by demand for hard services. The study says that the rapid consolidation of the FM market will boost local demand for soft services in light of the growing presence of new international FM companies in the country.
The report was released against the backdrop of the thriving Saudi Arabia FM community, which, according to separate industry studies, accounts for 55 per cent of the entire Middle East FM sector. The local market?s value currently stands at US$20.3bn.