Saudi Aramco is reportedly planning to establish a construction company in partnership with local and international investors, to build non-oil infrastructure in Saudi Arabia, sources told Reuters recently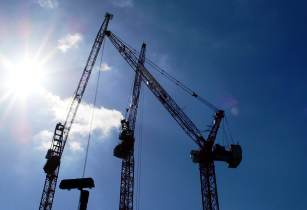 Saudi Arabia?s main sovereign wealth fund, the Public Investment Fund (PIF), is expected to be part of the newly created company. (Image source: Michal Rybski/sxc.hu)
According to the news agency, local and foreign companies interested in the project will form consortiums which apply to take part at a later date.
The plan is viewed as an indicator of how the biggest oil company in the world is involving itself in sectors far beyond oil as it plays a key role in government plans to diversify the Saudi economy.
Saudi Arabia?s main sovereign wealth fund, the Public Investment Fund (PIF), is expected to be part of the newly created company, Reuters noted.
The government is planning to offer five per cent of the oil giant in an initial public offering next year.
Recently, the Financial Times also cited sources saying Saudi Aramco was considering abandoning launching the IPO on a global stock exchange and doing a private offering.
It was reported that Chinese state-owned oil companies PetroChina and Sinopec have written to Saudi Aramco in recent weeks to express an interest in a direct deal.
In September, Saudi minister of finance Mohammed Al-Jadaan said that Aramco?s highly anticipated IPO will take place according to plan in 2018.
Saudi Aramco has previously posted that the listing is proceeding on track after a report the oil company was mapping out contingency plans for a possible adjournment into 2019.
In April 2016, Saudi Crown Prince Mohammad Bin Salman stated that Saudi Aramco?s IPO would take place in 2017, but may be postponed to 2018.