Cargotec has expanded its portfolio with an automated lashing platform for quayside twistlock handling.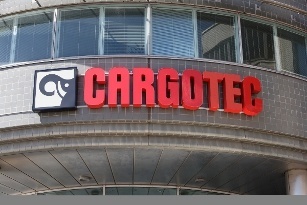 Cargotec expands portfolio with an automated lashing platform.
Under the terms of an exclusive global licensing agreement, Cargotec has assumed full responsibility for KALP GmbH's automated lashing platform products and services. The platforms will be rebranded under Cargotec's? brand Kalmar.
A ship to shore crane places the container directly on the platform, which de-cones the twistlocks. Unlike other solutions on the market place, this system needs no external power and produces zero emissions. It can handle most twistlock types in everyday use.
According to Cargotec, the automated lashing platform is the only fully automated coning and de-coning device on the market for use in ports.
"Our objective is to make container handling as efficient as possible. Optimising the flow of containers in a terminal requires improved efficiency in all phases, from ship to truck. The system is designed for all marine container terminals seeking reduced costs, higher productivity and worker safety. By using automation to insert and remove semi automatic twistlocks on the quayside, the time for coning and de-coning is reduced from more than 20 to less than 1 second. When you save around 20 seconds per container, there is an obvious boost to productivity, especially when unloading ships with thousands of containers," says Frank Kho, Senior Vice President of Terminal Projects and Offerings, Cargotec.