Paul F. Sherbo, director of international business development for lighting and energy solutions at Leviton, speaks to Technical Review Middle East about the US-based electrical wiring company's forward-thinking approach towards the evolution of lighting controls as well as its operations in the Middle East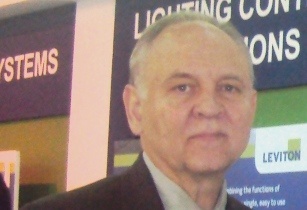 Paul F. Sherbo, Leviton?s director of international business development for lighting and energy solutions. (Image source: Leviton)
Page 2 of 2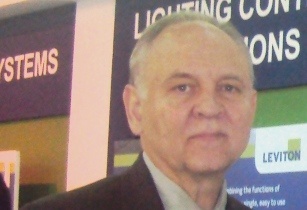 Leading position
Sherbo says the firm has been pleased with the progress it has made in the Middle East market to date, while its leading position within its global sector has enabled it to take advantage of what he describes as the "greening of markets around the world".
Sherbo says that Leviton has found itself indirectly involved in the creation of green building rating systems across the Middle East such as Abu Dhabi's Estidama.
"We've been involved from the point that we hold seminars to help the authorities increase their knowledge base and to help them make decisions on the standards they want to adhere to," Sherbo explains.
"In most countries, energy conservation starts with legislation, but what we have seen happening in the Middle East is that energy rich countries do not want to be seen as pariahs popping out CO2 by the tonne.
"Power infrastructure is also expensive to build, so we saw motivation from that factor, and in the UAE and other markets across the region you now have green building council representation. Green building models have been around for long enough that you can now see the proof in the pudding. The savings are real and owners here are interested in a return on their investments."
Sherbo says that Leviton has been presenting energy management solutions and ideas to the relevant authorities in the Middle East that go beyond simple occupancy and motions sensors that switch lights on and off depending on whether a room is occupied or not.
Sophisticated
Sherbo stresses the success of daylight harvesting systems that couple ambient light with artificial light to maintain a constant level of brightness.
"We are now going beyond turning lights on and off and we are becoming a little more sophisticated by turning buildings into day/night buildings," he remarks.
"Over time, however, we have discovered that the trends is to incorporate more of the human factor into the energy management of a building. If you make the human part of the process, then it's amazing what you can do."
Sherbo points to the example Leviton employed at a college dormitory in the USA.
"We put sub-metering systems on each floor of the dormitory, we told the students about it and we even offered prizes to those who could reduce their consumption the most; and guess what, they unplugged their phone chargers when their phones were charged, rather than leaving them in, and they switched off the coffee pot once they've finished the last cup of coffee.
"If you have the human incorporated into the whole process you can change behaviour, and behaviour can be as big a part of energy consumption as anything else.
Instead of just designing a building and predicting energy consumption it becomes an ongoing process, and ongoing measurement and verification can lead to a strategy that will evolve with the building as the building ages."
As Sherbo concludes, "This is about more than simply selling products; who doesn't want to live in a cleaner environment and who doesn't want to live in a place that's not cleaner than it was yesterday?"