Business & Management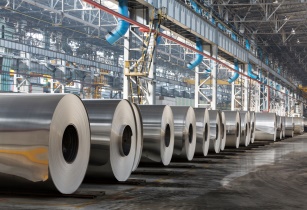 SMS group has significantly boosted its order intake to US$4.9bn in the last financial year, thanks to increased sustainable business transformation
---
The main drivers of this strong growth were the green transformation of the steel and metals industry as well as robust economic activity in both India and the USA. Sales also rose considerably to US$3.3bn.
"Last year was again marked by problem areas and crises around the world,"commented Burkhard Dahmen, CEO of SMS group. "Against this background, 2022 proved to be a good year, in which we achieved our interim goals despite various challenges and took the company forward significantly in terms of its organisation."
Torsten Heising, chief financial officer of SMS group, "The high order intake is impressive, especially as it does not yet include the latest major orders. Based on the good order backlog, we intend to systematically increase our profitability in the coming years. We are already planning a significant improvement in results for the current year."
Net liquidity was US$540mn. The downturn compared to the previous year is due to extensive investments, including the service company KAEFER, as well as the new SMS Campus in Mönchengladbach and new service workshops in the USA.
SMS right on track with #turningmetalsgreen mission
SMS has a key role to play in the worldwide efforts to decarbonise the steel and metals industry. With the construction of the first climate-neutral steel plant in Sweden for H2 Green Steel and the transformation of thyssenkrupp Steels iron and steel mill in Duisburg, SMS group has recently signed two major orders with a combined volume of over US$3.24bn within just a few months.
"Our mission is #turningmetalsgreen. The latest mega projects are testament to our leading market position and, going forward, enable us to strike a careful balance in the order structure between equipment and service contracts. Since the green transformation is closely linked to services and digital solutions for more sustainable plants, our strategy in recent years has set the right course for successful business growth," commented Burkhard Dahmen.
In recent years, SMS has successfully transferred its core technological expertise in metallurgical plant engineering to new business areas by setting up the two joint ventures Primobius (battery recycling) and BOXBAY (port logistics). Both companies have lately been able to prove their market maturity by winning their first orders from industry customers: In the year under review, Primobius has received an order from Mercedes-Benz to build a recycling plant for lithium-ion batteries at its site in Kuppenheim. And BOXBAY has signed a contract for a vertical, fully automated high-bay storage system in Busan, South Korea.
SMS looking ahead with optimism
For the current fiscal year, SMS expects a further increase in order intake, amounting to up to six billion euros. Turnover for 2023 is expected to rise to more than US$3.7bn.
Our strategy for sustainable, profitable growth has been verified. Based on the good order situation, SMS expects a significant improvement in its operating result for the current fiscal year. The EBTA margin is expected to reach seven percent by 2026.